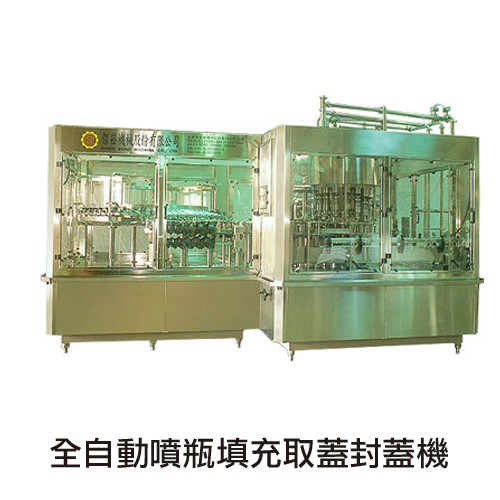 Characteristics of Machine
Detail Specifications / Descriptions
. This machine was designed for the production of PET bottles for non-carbonated drinks. It integrated three functions:bottle washing, filling, and sealing, thus reducing costs in labor and equipment and preventing contamination in process.

. Intake air belt and all units of machine hang bottle necks to feed, successfully solving the problem of tilting bottles while they are being conveyed.
.
The machine has C. I. P rinse function so as to effectively clean and fill barrels and pipes.
.
The casing is made of stainless stell. It is easy to wash and clean and conforms to the food GMP standard of Taiwan.

. The PC transparent outer casing makes it easy and convenient to see through, and provides an extra layer of protection for operators.

. The machine is equipped with poerator- and machine-controlled interfaces, making possible convenient operation, convenient and easy adjustment of production capacity, providing control signals to achieve total monitoring.