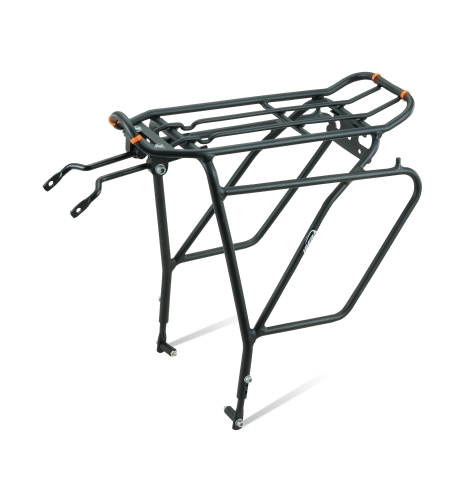 PakRak Touring Carrier Plus+
Model:IB-RA5 Country of Origin:Taiwan
Detail Specifications / Descriptions
Frame-mounted for heavier top&side loads(with disk brake mounts).

˙PakRak clip-on bag mount
˙Mount PakRak bags together with panniers
˙Adjustable;fits most 26"~29" frames
˙Druable,lightweight aluminium

For disk-brake equipped bikes,Carries up to 25kg(55lb),Reflector attachable,TIG-welded,heat-treated,anodized aluminium.
Weight:700g

Bag compatibility:Ibera IB-BA11,IB-BA2,IB-BA3,IB-BA9.Strap-attached bags and panniers.Plus+ allows Ibera bags or baskets to be mounted in conjunction with Ibera panniers.
Send inquiry to this company