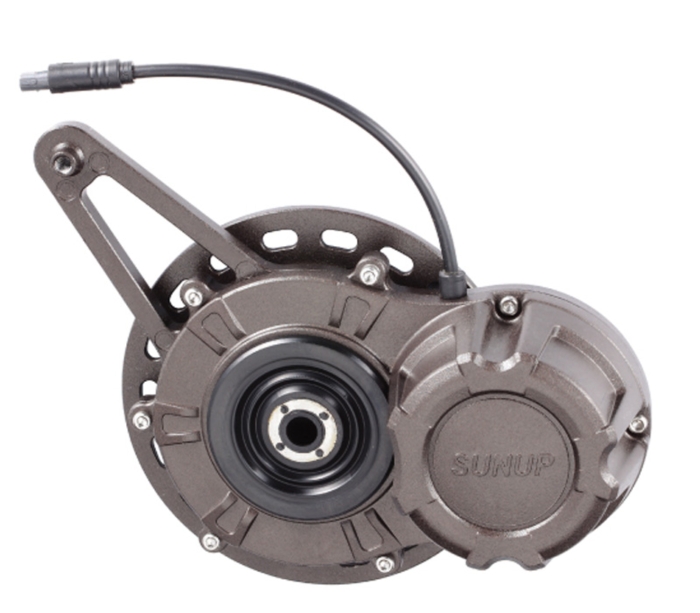 SunUp USB Charger bike Dynamo
Model:MaxiDyn DC6V8W Country of Origin:Taiwan Material:Aluminum Color:Black
Detail Specifications / Descriptions
SunUp USB charger dynamo. For your power in cycling.
Riding speed and power output.
MAXIDYN DC6V8W.
1. One standard USB charger dynamo cable with two power
outputs for each dynamo LED lights and USB charging.
2. LED can be lit up at slow speed around 5km/hr without flickering.
3. Normal power output DC6V3W at low speed 10-15km/hr for fully
powering single function of either LED fully bright up LED lights or
standard USB power bank charging at 500mAh.
4. High power output DC6V8W at normal speed 20-25km/hr for
fully powering parallel functions of each fully bright up LED lights
and USB lithium battery power bank charging at 1000mAh.
5. The only one high power 8W bicycle dynamo that's made without
human riding speed for high voltage protection.
USB power bank charging.
1. Due to limit of various riding conditions(speed changing) and we
recommend USB charging with standard high quality lithium battery
power bank. Thus you can always plug and go as easy as you pedal
your bike. Always charging while cycling. No trouble of plug-in an unplug.
2. No need buffer battery system for power storage or adaptation.
3. A 2800mAh lithium battery power bank can be almost fully charged at
constant high power output around 50km. This is already power that can
charge more than an iPhone.
SunUp dynamos have been very much tested by many and
more world cycling travelers. It always stays in good
function all the way through the journeys. Only broken
bikes or components were been reported but not yet any
broken SunUp dynamos.
1. Rigid aluminum housing and sturdy mechanism. Good
shock-proof even against bumpy MTB riding.
2. Waterproof(rainproof), IPX4.
3. Wide operation temperature range, -23~+65 degree C
High quality DC dynamo, friction-less. Pedal easily for your
speed of power, not pedal against the drag of an AC hub
dynamo for limited power 3W only. Speed+journey=Your
power in cycling.
Left side rear wheel spokes mount-on design.
1. Fitting to most of the rear wheel set in rim brake, chain
derailleur and spokes.
2. Easy DIY and user friendly.
3. Compatible with popular wheel sizes 26-29inches.
Specification for small wheel size in 20inches can be
available by order.
4. Mount-on design easy replacement or change of wheel
set.
| | |
| --- | --- |
| Company: | SUNUP ECO CO., LTD. |
Send inquiry to this company