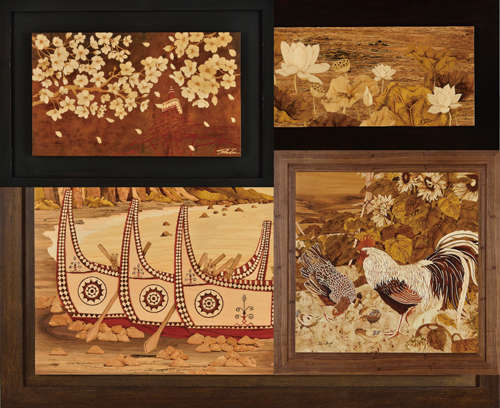 Detail Specifications / Descriptions
Ho-Bridge Veneer Marquetry Studio is set up to promote the beauty of natural texture. We want to bring the beauty of an artistically composed picture made from natural wood veneers to the masses, hoping that it will inspire as well as instill the ideals behind veneers which are the preservation and maximization of natural resources.

We have selected natural wood from around the world instead of staining. We love new inspiration and styles, our pictorial art are ideal for home decoration or office display, please contact us.