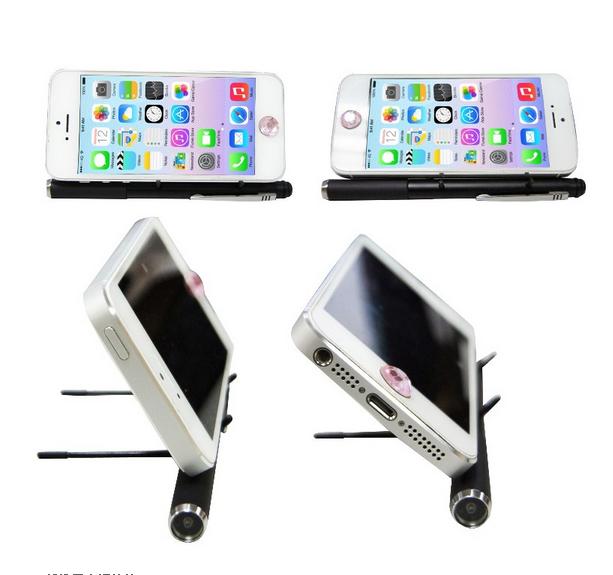 Model:S801 Country of Origin:Taiwan
Detail Specifications / Descriptions
Length: 140mm (full length); 130mm (tip hidden)
Diameter: 10.5mm
Color: Black
Material of holding body: Metal
Material of Tip: Plastic
Weight: 30g
The tip could be hidden by rotating the former part of the stylus.

Feature:
◆ Accuracy
◆ Spring part increase tip flexibility
◆ Adjustable pre-angle of disc to suit your holding habit
◆ Long life time
◆ Tip can be renewed by user
◆ Transparent and elastic sensing tip (works better on handwriting and drawing applications)
◆ Power free
◆ Easy to paint/ draw / note
◆ Easy to aim at the small icon
◆ Easy to play games
◆ Slide smoothly
◆ High responsive and light action force
◆ Easy to do handwriting
◆ Easy to edit: Cut / Copy / Paste
◆ Easy to browse website
◆ Can be a stand holder for your phone.
◆ Easy to watch a TV programs or videos.
◆ Easy to take a picture by yourself.
◆ Easy to Facetime communication.
◆ 2 stand angle options.
| | |
| --- | --- |
| Company: | DAGI CORPORATION LTD. |
Send inquiry to this company
Customers who viewed this item also viewed