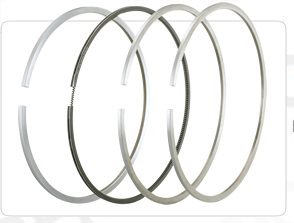 Piston Rings For Ship Main Engine And Auxiliary Machines
Country of Origin:

Taiwan
Detail Specifications / Descriptions
The piston rings are applicable to ship main engine and auxiliary machines, also light-duty and heavy-duty machines, hydraulic machinery, hydraulic cylinder of dump truck and freight truck. The products are suitable for maintenance and replacements on branded machines.

Ta Toong Wang has strict policy on employee training and product quality control. To ensure hardness and flexibility of products meet standards, we use high grade cast iron, and refine it with special method to improve hardness to HRB95~110. After processing, most of our products are nitrogen treated till surface hardness exceeds HV680. We only deliver after products pass our quality control team's examination.
Production is strictly controlled to ensure world-class products.