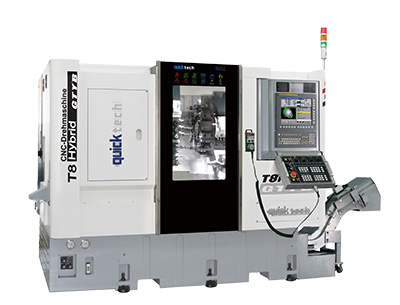 Aduanced Multi-Tasking Lathe
Model:T8 Hybrid / Y-axis Country of Origin:Taiwan
Detail Specifications / Descriptions
Cycle time can be saved up to 45%. Flexible duo system simultaneous. The system allows running 2 programs simultaneously.

Feature:
•Power turret and flexible gantry type tooling system.
•ynchronous spindles.
•Up to 24 live tools with powerful motor.
•Double programs for cycle time saving.
•25 bar coolant pressure.
•Free angle B axis 360° for all the angular tapping and drilling.
•Yaxis is offered alternatively.


Y-axis
The turret is mounted on a secondary 75 degrees wedge saddle on top of the X-axis slide from one - piece casting. Both X & Y axes have extra wide hardened and linear ways to assure the rigidity and accuracy. Y-axis control further enhances multi-tasking live tooling capabilities and improves various machining precision. With Y-axis travel 80 mm=±40mm , a wide variety of parts can be efficiently machined.

BMT-55
Turret with 12 stations can be additionally equipped with driven tools on six stations. In connection with the driven tools, the main spindle is C-axis functional for accurate positioning.

Gantry Tooling B-Axis Free angle Tilting drilling and tapping
The unique gantry tooling system is extremely flexible. The standard tooling system allows for 5 external tools, 9 internal tools and 12 live tools. The ER20 spindles are gear driven, with rigid tapping as standard. Up to 26 tools load for machining.

Display
The large high resoultion display packed with intelligent coversation programming and path simulation.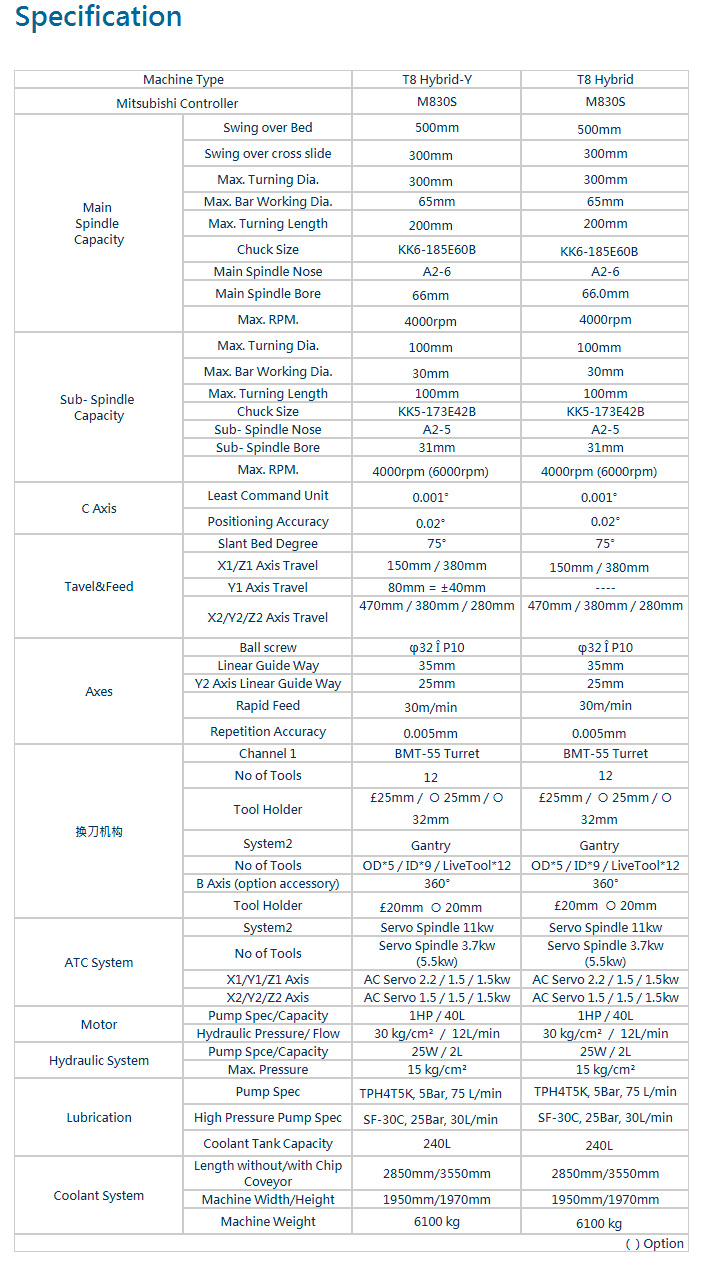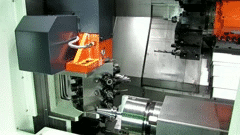 Company:
QUICK-TECH MACHINERY CO., LTD.
Address:
35 Keji 1st Rd., Annan Dist., Tainan City, Taiwan 709
Telephone:
886-6-384-1155 (Rep.)
Fax:
886-6-384-1177
E-Mail:


URL:
www.quicktech.com.tw
www.cens.com/quick-tech

Send inquiry to this company
Customers who viewed this item also viewed