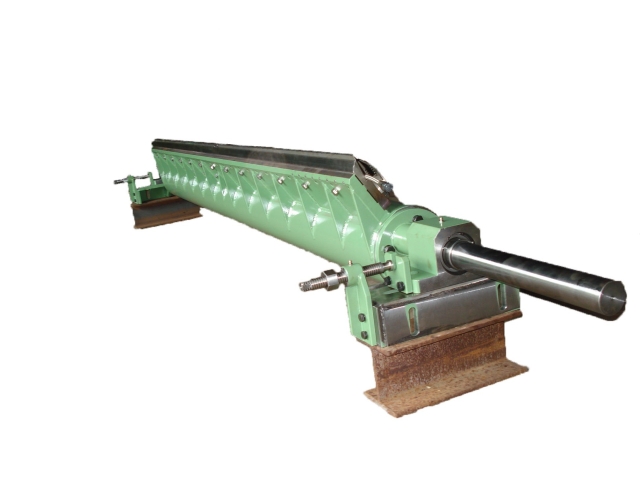 Creping Doctor、Doctor Holder
Hot
Country of Origin:

Taiwan
Detail Specifications / Descriptions
a.Doctor Holder Material:SUS304
b.Doctor Frame(Body)Material:SS41
S.T.P.G. 鋼管所組成.

The Air Load Creping Doctcrs Are Specifically Designed To:
1. Ensure Constant Evenlinear Presure Across The Entire Face Of The Cylinder.
2. Provide Exceptionally Even Edge Wear Of The Doctor Blade.
3. Save Wear On Cylinders.
4. Accommodate A Wide Range Of Blade Width. ( From 5" To 2" )
5. Creping Degree Can Be Adjusted Easily To Meet Your Reouirement.
6. Save The Time Of Exchanging Doctor Blades. ( Only 30 Seconds )

The Sum Of All These Benefits Is A Meaningful Reduction In Down Rime, A More Production, Efficient Operation And A Better Profit Picture.