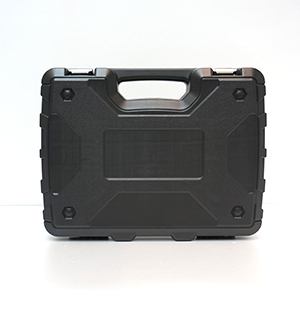 Detail Specifications / Descriptions
Aside from professionally manufactured blown plastic tool box products, Tai-Kuan can comply with client demands to customize various blown plastic products such as: oil barrels, oil pans, health instruments, medical instruments, beverage barrels, plastic chairs, Lying board, hassock and other blown plastic products.
The FE series is a new blow box product. The front and sides of the box utilize an active mold design that can be designed to your liking to build your personal branded series of blow boxes. The stand of the box is reinforced with stain-less steel to improve the box's load and resistance against impact. Combine with plastic or metal fasteners to improve the quality of the product.