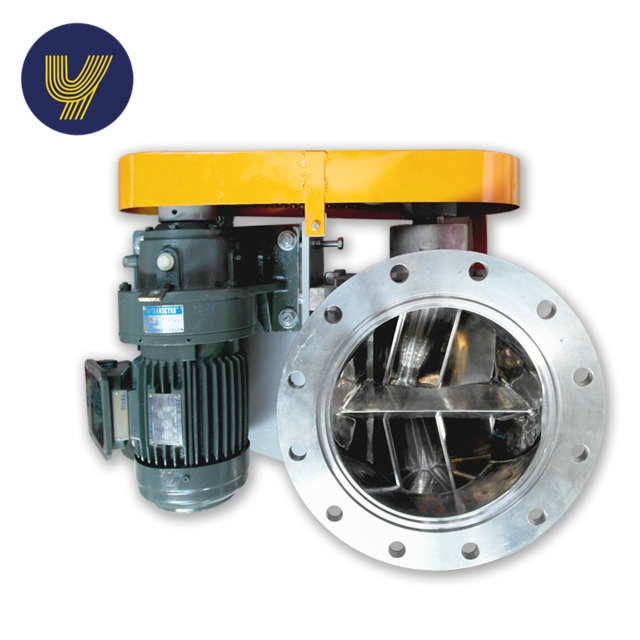 Detail Specifications / Descriptions
◎Description:
The rotary valve also know as rotary feeder. It is mainly used for quantitative distribution of granular and powder materials. The materials can be distributed safely to the next process equipment at a steady speed and it often applied to storage tank for distribution and feeding. It is widely used in chemical, food, mining, cement industry and machinery factory…,etc.

◎Feature:
1.It often applied to exactly distribute various materials, such as granular, powdery, mixed or special materials.
2.Steady speed and quantification.
3.Easy to assemble, disassemble and clean.
4.High assembly precision and minimum clearance, so that the materials will not easy to block.
5.Running steady, low running noise and easy to operate.
6.The surface which contact with the materials can be polished, so that the materials are not easy to adhere.
7.Close structure, high strength and beautiful appearance.
8.Our rotary valve can be customized by customer's demand.

◎Application:
Widely used to many industries, such as plastic, mechanical, chemical, mining, cement, food and pharmaceutical industry…,etc.

◎Welcome to contact us or click the button below to leave your message. We will contact to you as soon as possible.