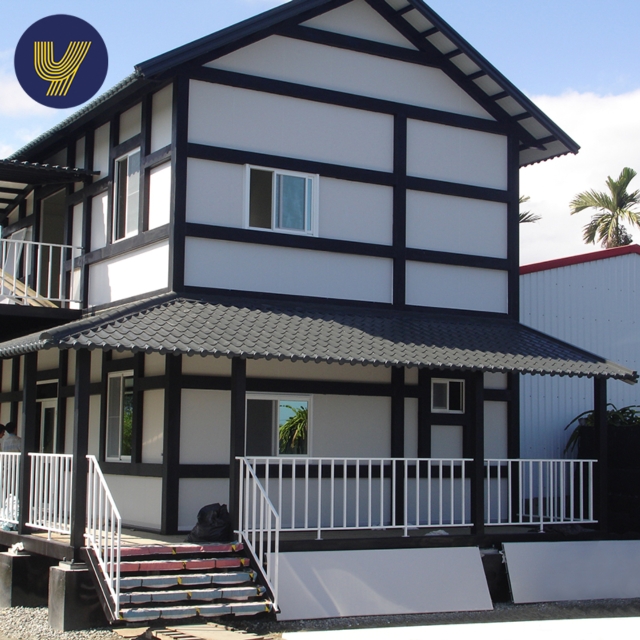 Detail Specifications / Descriptions
◎Description:
Nowadays, the concept of green building is prevalent, the prefabricated houses is a good choice. Our company promotes environmentally friendly buildings. Light steel construction houses can not only reduce the carbon dioxide generated by the construction, light steel construction houses can reduce the carbon dioxide generated by the construction and the steel material which we used can be recycled.
In terms of comfort, it also has better thermal resistance than the concrete-built house, which can effectively reduce the indoor heat caused by the sun, and will provide you with a comfortable and warm home.

◎Feature:
1. The construction period is short, saving the labor cost and high safety.
2. Ventilation, effectively reducing the indoor heat caused by the sun.
3. It is mobile and can be easily dismantled and reorganized. It is different from traditional building.
4. Reduce carbon dioxide release and less building pollution.
5. Reduce the demand for gravel and effectively reduce the predicament of gravel's shortage.
6. The shock-proof effect is better than the traditional building.
7. The main structure can be recycled and reused after being dismantled.
8. It can be customized according to the owner's requirement.
9. Saving the cost of soil preparation.
10. The materials of the exterior walls has the following characteristics: good weather resistance, fadeless and easy to clean and maintenance. Also, pass the acid and alkali resistance test, salt spray test, temperature and humidity resistance test and abrasion resistant test.
11. For the interior partition, we used the flameproof material which in accordance with the CNS6532 flame-resistant secondary regulations. The switch box can be built in, the insulation performance is up to 0.34kcal/M2/H/C, and the sound insulation performance is up to 26db.
12. The external structure adopts dry construction, which has the advantages of quick assembly, high precision, high pressure resistance, no deformation, good earthquake resistant effect and against typhoon.
13. The steel of the main structure meets the requirements for the manufacture and testing of material specifications.
14. The steel surface of the main structure is treated with three anti-embroidery treatments to extend the durability.

◎Welcome to contact us or click the button below to leave your message. We will contact to you as soon as possible.