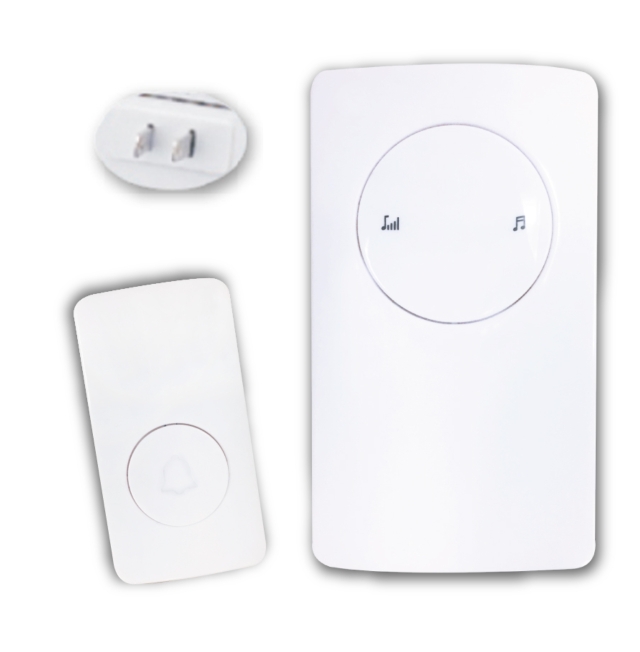 Battery-free wireless doorbell
Hot
Model:

WD3936
Detail Specifications / Descriptions
*The transmitter use Kinetic energy generation technology to generate power to run its system.it transform mechanical energy to micro- electricity to emit wireless signal ringing doorbell.
No longer need a battery or worry about running out of battery.
*Automatic digital code matching: using automatic coding has no duplication code problem, reducing frequency shift, anti-interference, preventing interference and false ringing between users
* Transmission distance up to 80 meters (in open space , barrier-free conditions)
*36 polyphony sound to choose from
*No wires required for installation, easy and convenient to use.
*Ideal for homes, offices, guest rooms, hotels etc.