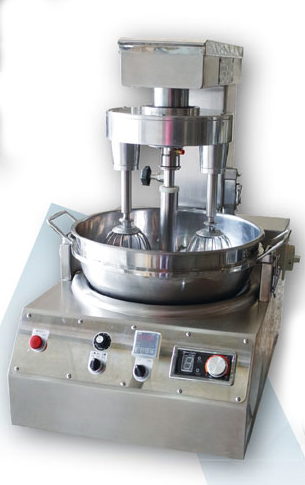 MINI CUSTARD MIXER
Model:

SC-120Z

Country of Origin:

Taiwan
Detail Specifications / Descriptions
SC-120Z-ih Mini Custard Mixer
SC-120Z-ih is one of our smallest size Custard Mixer with latest IH heating.
With the unique mixing arm and mixing ball, it can make the very smooth and beautiful custard filling or cream.

Applications
Can be used for Custard Filling, Cream, Paste and so on.
Features
First Seven Castle IH Custard Mixer is launched in Taiwan now.
Provide the new cooking experiences and make cooking process safe and easy.
With very efficient heat transfer 80% (gas only 40%).
Special designed dome-shaped glass IH stove, and it's easy to clean & maintain.