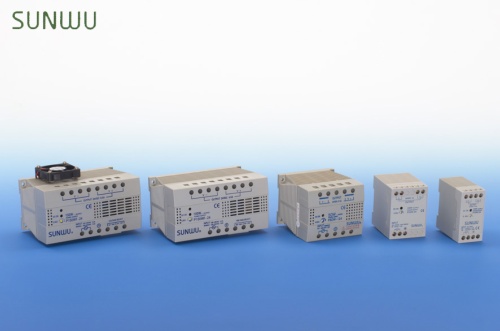 Detail Specifications / Descriptions
*ABS Resin plastic case is designed to mount on 35mm DIN rail enabling easy installation
*The unit is designed and mamufactured fully in compliance with CE,TUV and UL Standards.
*Guarded terminals ensures quick wiring and minimizes the event of electric shock
*Input and output terminals are separately located to prevent wrong wiring.
*Design of high efficient isolating mechanism is applied to minimize current leakage.