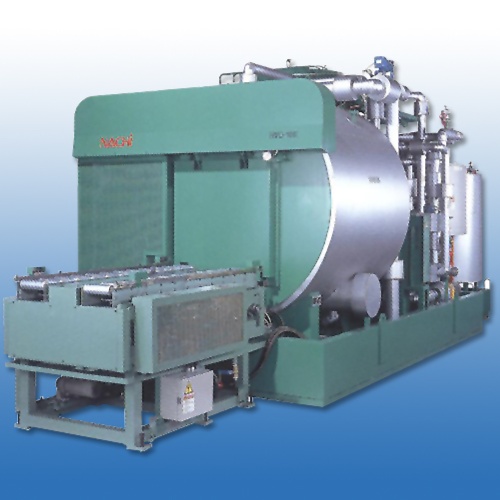 Vacuum Degreasing Furnace
Model:NVD type("NACHI" brand)
Detail Specifications / Descriptions
Features of the NVD Series
(1)Linear single room configuration is compact so it is east to replace existing washing equipment.
(2)Triple washing (three step cleaning process;primary wash,immersion,secondary wash) provides excellent washing performance.
(3)Washing is done with heated solvent so the temperature of the work piece rises at the same time for great drying results.
(4)No transfer mechanism inside the equipment reduces frequency of maintenance.
(5)High-performance distillation recycler and the primary washing operations keep the solvent clean so it only needs to be refilled not replaced.
(6)Thermal oil is heated indirectly for safety.Select heat source from electric,gas or kerosene. (7)Running costs are less than one third those for trichloroethylene and also much lower than other chlorine-based solvents.
| | |
| --- | --- |
| Company: | HI HEAT FURNACE INDUSTRIAL CO., LTD. |
Send inquiry to this company
Customers who viewed this item also viewed