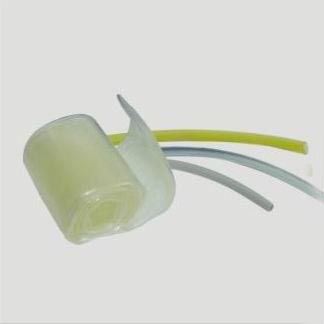 Migration-resistant PVC Tubing
Model:

KOSOO PVC
Detail Specifications / Descriptions
Application
■ Home appliances, electronic components tubing.
■ Temperature controller protection

Features / Benefits
■ Migration resistant, acid and alkali resistant, excellent electrical and mechanic
properties.
■ 105℃, VW-1, 300V/600V
■ Conforms to the environmental protecting standards: ROHS

Operating temperature range
■ -20℃~105℃

Approvals / Specification
■ Q / SG Polystyrene resistant thick PVC tubing
Specification Values
Property
Tensile strength : ≥15
Elongation <%>: ≥200
Percentage of retention of tensile strength after aging<%>: >90
Bending under low temperature: NO crack remain flexible
Insulating voltage<2500V 60s>: Pass
Polystyrene resistivty: No obvious corrosion in PS
Sizes / colors
■ inside diameter: ф3.0mm~ф30.0mm
wall thickness:0.3mm~2.0mm
■ colors : All colors are available.