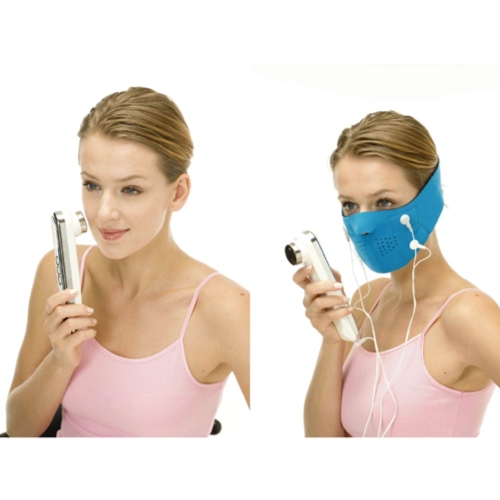 Mini Beauty Facial Massager
Model:

M-20
Detail Specifications / Descriptions
. 4-in-one facial massager with four different functions of Ion (+/-), Ultrasonic and  
 Facial to keep your skin clear and healthy.
. It gives help to keep skin clean from freckles, a discoloration on the face, and
 pimple by controlling Melanin pigment.
. It helps skin to keep healthy and to increase elasticity of skin, and increases  
 moisture contents in skin effectively.
. It activates on each cellular to get the effects of muscle's slackness and contraction
 functions.