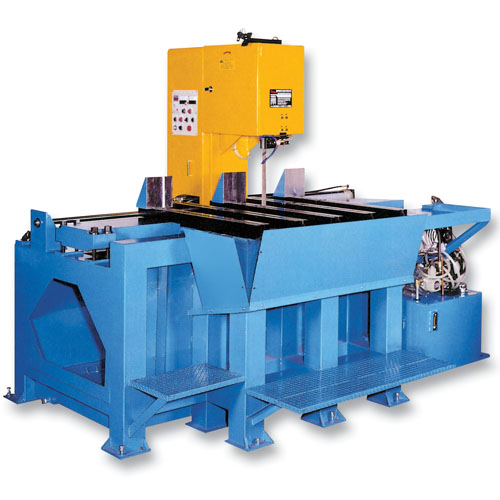 Vertical Type Band Saw Machine
Model:

CH-500-1A

Country of Origin:

Taiwan
Detail Specifications / Descriptions
a). Movable type saw blade occupies less floor.
b). Saw bow is supported with high precision square rails.
c). Gride rail vertical movement is hydraulically operated.
d). Control panel follows the saw bow to move.
e). Hydraulic saw band is installed with a tension meter.
f). Dynamic type chip removing steel brush.
g). When saw band breaks or is jammed, the machine will automatically stop, and the saw bow will quickly move forward or back.
h). Laser line marking machine measure the sawed sizes.
i). A tungsten steel piece corrects the clamping of the saw band.