BIEMH - International Machine Tools Exhibition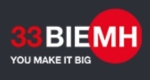 Show Date:
2016/05/30~2016/06/04
Show Place:
Bilbao Exhibition Centre (BEC)
Ronda de Azkue 1 48902 Ansio-Barakaldo
CENS Booth:
Hall 4B, stand A-21
Official Website
Over 1,400 exhibitors from 30 countries will present their most innovative technology to face the challenges of advanced manufacturing at the 29th BIEMH, International Machine-Tool Exhibition, which will be the greatest in recent years thanks to the recovery of industrial activity. A total of 2,149 products, including over 1,000 machines, have been registered to date, while space reservations have almost taken up the maximum space capacity envisaged at Bilbao Exhibition Centre. In fact, one and a half months before the event, halls 1, 2, 3, 4B, 5 and 6 are almost fully booked already.
This year, BIEMH, organised by Bilbao Exhibition Centre and the Spanish Machine-Tool Manufacturers' Association (AFM), in collaboration of the Association of Machine-Tool Importers and the Basque Government, offers among other new highlights: the new 5-axis universal machining centre with improved chip removal power and precision; the smallest portable machining centre in the world; the new Dynamics Active Stabiliser system which reduces the risk of chatter during the machining process and improves the machine cutting capacity by 300%; and the new TruLaser Tube 5000 Fiber, replacing conventional manufacturing processes such as sawing, grinding and punching, among others. The main exhibition areas will include machine tool, other machinery, tools, parts, components and accessories, production system automation, manufacturing software, metrology & quality control, services, composites and digital factory.
The presence of international exhibiting companies from countries such as: Germany, Italy, the USA, Switzerland, Taiwan, Japan, France, the UK, Portugal, Austria, Sweden and the Netherlands will turn BIEMH into a unique opportunity to discover solutions, products and services first hand from leading markets. The directory of foreign firms registered to date includes: Amob, Adige, BLM, Carl Zeiss, Cytec, Flow Europe, Haas, Haimer, Hoffmann, Mmc Hitachi, Nukon Laser Makina, Salvagnini, Siemens, Tornos, Trumpf, VRC and ZCC Cutting Tools Europe, among many others.
On the other hand, the list of countries of the foreign purchasing visitors programme is also very broad. Iran, the USA, Germany and India have expressed a special interest in taking part in BIEMH, while the first professional representations are being finalised in Colombia, Peru, Portugal, Mexico and Turkey. In addition, thanks to the domestic market recovery, the national purchasers' campaign is running successfully, in particular in the automotive, aeronautical and die-stamp areas.
The machine-tool industry plays a vital role in the most relevant economic sectors thanks to its commitment to research, development and innovation and competitive level, as the BIEMH exhibitors' ratios per client show. Thus, out of the companies confirmed to date 36% will offer the latest solutions for the automotive sector; 24% for the aeronautical sector; 20% for chip removal work subcontracting; 18% for sheet metal works subcontracting and 16% for machinery manufacturing. The iron and steel, energy, capital goods, railway, electricity-electronics and domestic appliances industries will also be represented at the exhibition where specialised products and services will be showcased, with high added value for their manufacturing processes.
ADDIT3D – THE FIRST PROFESSIONAL ADDITIVE MANUFACTURING / 3D PRINTING EXHIBITION
A total of 42 exhibiting companies in the areas of: systems and machinery, raw materials, research and development, industrial applications, consumables, services, software and scanners have confirmed their participation in ADDIT3D. The first Professional Exhibition for Additive Manufacturing and 3D Printing in Spain, offering a comprehensive programme of speeches on subjects such as: "New business opportunities in Additive Manufacturing (AD) and hybrid machines"; "Technology can save lives"; "How to create a 7m statue with 3D low cost printers"; "New developments and trends in AM plastic materials"; or "AM in the aeronautical industry", among others.
12TH NATIONAL INNOVATION AWARD
BIEMH 2016 will host the 12th National Innovation Awards in Advanced Manufacturing Technology for innovations to machine tool, components, accessories and tools, as well as those related to Additive Manufacturing and Industry 4.0 concept integration. These two concepts have revolutionised the industrial production environment and therefore have led to two new award categories. These innovation awards are organised by AFM.
The Jury will base its decision on innovation and technology criteria but aspects related to design, ergonomics, safety and sustainability will also be taken into account. In 2014, the awards in the Machine-Tool and Components categories were awarded to Ona Electroerosión and Zayer, respectively.
WORKINN, THE EMPLOYMENT AND TRAINING FORUM FOR THE INDUSTRIAL SECTOR
At the same time as the BIEMH and ADDIT3D, a new initiative will be also hosted: WORKinn is a forum oriented to employment guidance for the industrial sector.
WORKinn aims at becoming a meeting point for companies and professionals seeking employment, promoting employment, identifying talent, providing companies with suitable profiles to fulfil their needs and boosting employability through employment guidance and a comprehensive training offer aimed at students and professionals.
BIEMH, Machine-Tool Exhibition, will be staged from 30 May to 4 June at Bilbao Exhibition Centre (Bilbao, Spain).
CENS E-Magazines
2019-08 Edition

Taiwan Machinery carries in-depth reports on the latest developments in Taiwan's machinery industry, with detailed info...(more)

Free SampleView Ebook

2019-6 Edition

TIS is Taiwan's most complete listing of manufacturers of industrial parts, components, and accessories, containing aro...(more)

Free SampleView Ebook
©1995-
2006
Copyright China Economic News Service All Rights Reserved.