Fastener Expo Shanghai
Show Date:
2017/06/22~2017/06/24
Show Place:
National Exhibition and Convention Center (Shanghai)
No.333 Songze Ave. Qingpu District, Shanghai, China
CENS Booth:
H2/B2103
Official Website
As one of the top three largest fastener exhibitions in the world, the Fastener Expo Shanghai has already successfully held seven editions. The range of products, equipment and related technology at the exhibition cover all aspects within the fastener industry. The exposition includes a variety of fasteners that vividly represents the entire industry. These include non-standard pieces, fasteners for industrial application, fastener manufacturing technology and equipment, mould and consumables for fasteners, raw materials, and even related support products and techniques. The expo continues to meet the development needs of this ever changing industry, it will go on to reach new record high. The total exhibition area is expected to reach 50,000 square meters, with more than 800 exhibitors. Roughly 28,000 visitors and industry professionals are expected from home and abroad. The exhibition is widely known as the industry leader in Asia.
Exhibition Name: Fastener Expo Shanghai 2017
Opening Time: 22-24 June, 2017
Venue: Shanghai World Expo Exhibition & Convention Center (SWEECC), PR China
Address: No. 1099, Guozhan Road, Pudong District, Shanghai, China
Organiser: ITE Asia Exhibitions Limited & Shanghai ITE Ebseek Exhibition Co., Ltd.
Official Media: Luosi.com
Official Website: www.FastenerExpo.cn
CENS E-Magazines
2019-6 Edition

TIS is Taiwan's most complete listing of manufacturers of industrial parts, components, and accessories, containing aro...(more)

Free SampleView Ebook
Booth: B-2008
LIANG YING PRECISION INDUSTRY CO., LTD.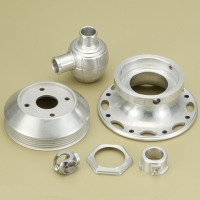 CNC Turning Parts & Milling Parts & Cylinder parts Automotive Parts
Booth: B-1910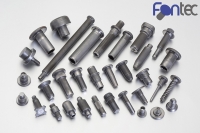 Booth: B-1808
Wheel Hub/Wheel Bearing Tool Set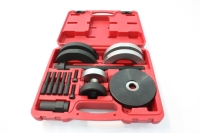 ‧For installing and removing the wheel hub/wheel bearing of built-in parts. ‧Vehicle types with wh
©1995-
2006
Copyright China Economic News Service All Rights Reserved.