THS - Taiwan Hardware Show

Show Date:
2018/10/17~2018/10/19
Show Place:
Taichung International Exhibition Center
161, Gaotie 5th Rd., Wuri Dist., Taichung, Taiwan
CENS Booth:
K36, L35
Official Website
Exhibition Dates & Hours:
Oct. 17-18, 2018 9:00 AM – 17:00 PM
Oct. 19, 2018 9:00 AM – 16:30 PM

Show Scale:
(2017) 409 exhibitors

Exhibitors' Countries or Regions:
Japan, Taiwan, China and India (4 countries or regions in total)

Main Themes:
Tools & Accessories
Locks & Fittings
Fastners & Fittings
Building Supplies
Garden & Outdoor Equipment
Automotive Supplies & Accessories
Machines & Plant Equipment
Safety Equipment & Products


Visitors:
(2017) 30,899 international visitors from 85 countries
Visitors' Countries or Regions:
USA, India, China, Iran, Pakistan, Japan, Argentina, Germany, Korea and Australia
Organizers:
KAIGO CO., LTD.

CENS E-Magazines
2019-01 Edition

Guidebook to Taiwan Hand Tools is a guide to detailed introductions of hand tool suppliers in Taiwan to make sourcing a...(more)

Free SampleView Ebook
Booth: D18 , D22
CHANG PU ENTERPRISE CO., LTD.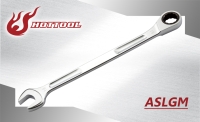 Character of ASLGM Tool: 1. Special design angle spread the hardness pressure, so, it will not eas
Booth: O43
HONG JIN HARDWARE CORPORATION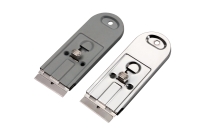 SIMLE PRECISION ENTERPRISE CO., LTD.


The screwdriver head gauge is manufactured in accordance with the European standard ISO8764-1 (E) a
©1995-
2006
Copyright China Economic News Service All Rights Reserved.