Aqua Taiwan
Show Date:
2018/09/19~2018/09/21
Show Place:
高雄展覽館
39, Cheng-gong 2nd Road, Qianzhen District, Kaohsiung, TAIWAN
Official Website
Organizer:
Taiwan External Trade Development Council (TAITRA)
Partners:
Expo Union Corporation
Chinese Fluid Power Association
Co-organizers:
Kaohsiung City Government
Taiwan Drinking Water Equipment Association
Dates
September 19-21, 2018
Venue:
Kaohsiung Exhibition Center (39, Cheng-gong 2nd Road, Qianzhen District, Kaohsiung, TAIWAN)
Admission:
Trade visitors free of charge with two business cards upon arrival at the showground.
The general public is NT$80 per ticket.
Children under 12 years old are not allowed to enter the showground.
Contact:
Lilyan Kao
Tel: +886-2-2725-5200 ext. 2679
Fax: +886-2-2725-1959
Email: aqua@taitra.org.tw
www.aquataiwan.net
www.facebook.com/taiwanwatershow
CENS E-Magazines
LIH DAH BRAKE LINING IND. CO., LTD.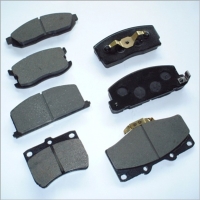 NISSAN, TOYOTA, MAZDA, ISUZU, HONDA, MITSUBISHI, SUBARU, DAIHATSU Material: Non-Asbestos Organic.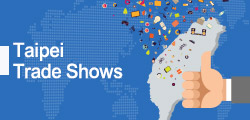 ©1995-
2006
Copyright China Economic News Service All Rights Reserved.