TMTS - Taiwan Machine Tool Show
Show Date:
2010/11/03~2010/11/07
Show Place:
Greater Taichung International Expo Center, GTIEC
Taichung, Taiwan
CENS Booth:
i20
Official Website
The TMTS is the international showcase which displays the entire scope of state-of-the-art technologies for the metalworking industry–from machine tools and precision tools to complete systems made to meet customers` specification.
The location advantage
The manufacturing sector has been the key driving force for Taiwan's economic development. Taiwan is the global center for IC foundry and flat panel display, as well as the manufacturing powerhouse for many high-tech products.
Thanks to the advantage of the supply webbing system which is located in the central region of Taiwan, TAICHUNG. It is an integration of a variety of industries including precision machinery, metalworking, ICT, optoelectronics, medical equipment and warehousing, etc. It provides the diversity of resources and the richness of business opportunities.
Productive revenue of Taiwan's Machine Tool Industry came to US$5 billion in 2008, and ranked 5th in the world. Taiwan is the 4th largest exporting country of the world. More than 40,000 CNC machine tools per year were sold worldwide, ranking the 2nd largest volume in the world.
Taiwan is also the 5th largest importing country of the world. The demand of ICT industry and semiconductor industry accounts for 97% of Taiwan's machinery equipment importing in recent years and turning Taiwan into a major procurement center in Asia.
Special Events
With more than 200 machine tool builders and 1,000 component makers working together, the comprehensive supply chain in the central region of Taiwan, TAICHUNG, creates the one and only "Machine Tools Village" of the world.
The buyers and suppliers can easily get the full view of the Taiwan machine tool industry by visiting Taiwan. Any delicate parts and accessories of the machine tool can be found quickly within 50 km of TMTS.
During the show, we will provide free shuttle buses, which circle around daily at the surrounding industrial area nearby TMTS. It covers the Central Taiwan Science Park, Taichung Precision Machinery Technological Park, and the Taichung City Refined Mechanics Technological Park, etc.
CENS E-Magazines
2018-08 Edition

Taiwan Machinery carries in-depth reports on the latest developments in Taiwan's machinery industry, with detailed info...(more)

Free SampleView Ebook

2019-6 Edition

TIS is Taiwan's most complete listing of manufacturers of industrial parts, components, and accessories, containing aro...(more)

Free SampleView Ebook
Booth: C06
JOEN LIH MACHINERY CO., LTD.

Semi Auto Precision Surface Grinding Machine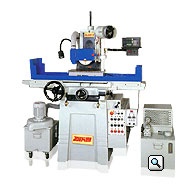 Table size : 150x450mm, 200x450mm The table longitudinal travel is driven by hydraulic power, feat
Booth: F21
Automatic Internal Grinding Machines (Computer sized Size-Setting)
Booth: E03
Seedtec Precision Surface and Profile Grinding Machines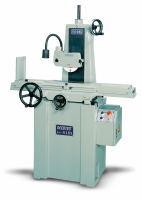 MAIN FEATURES : ◆ Rigid box type construction. ◆Well-annealed meehanite cast irons for main par
©1995-
2006
Copyright China Economic News Service All Rights Reserved.