TECHNOLOGY, R&D
Competitive Advantages
1. Equipment
Automated welding robot arm*5: capable of welding carbon steel, stainless steel and aluminum.
Automated rotary welding machine*2: capable of conducting argon welding and CO2 welding.
Stamping press*12: max. press power being 80 tons.
Bending machine*2.
2. Cost control
Welding mold, a rule from the development to the completion of the factory are self-development design and production, providing fast and complete service, and can help customers design and reduce processing costs. Each workpiece can have a variety of different welding methods to achieve the effect of reducing costs. The use of different welding methods to enhance the competitiveness of products, increase the product's aesthetic and practical.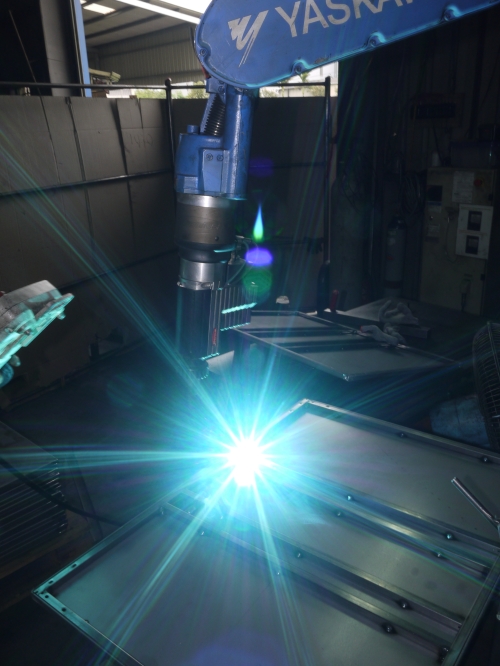 Automated welding robot arm
Company:
SPAK International Co., Ltd.
Address:
No.12-6, Ln. 207, Sec. 2, Jiaotan Rd., Fengyuan Dist., Taichung City
Telephone:
886-4-886-4-25159876~7
Fax:
886-4-886-4-25159968
E-Mail:
URL:
www.spak.com.tw
www.cens.com/spak

Send inquiry to this company