Since its establishment in 1980 in Changhwa County, central Taiwan, Ming Hsing Hardware Tools Factory has been specializing in making pliers for more than 20 years, for which it has built a name in the line.
With ample production resources and advanced manufacturing equipment across Taiwan and China, Ming Hsing is able to provide more than 100 models of pliers, including combination pliers, cutter pliers and long nose pliers, offering a comprehensive lineup for selection.
Proof of the company's strong commitment to quality lies in its VDE series pliers, one of its proudest items, which all meet GeprUfte Sicherheit standards. The SLN-8E 8" VDE Long Nose Pliers feature efficient design to maximize leverage so as to save manual effort. Besides, the pliers also features special soft-polymer grip to provide comfort and non-slip handling.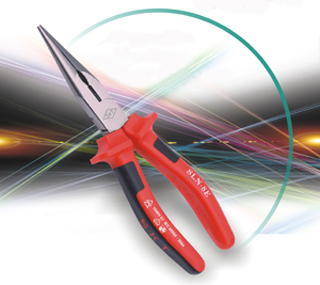 So far, Ming Hsing's pliers have been exported to major markets gloablly, including the U.S., mainland China, the U.K., Indonesia, Hong Kong, Japan, Korea, Singapore and Taiwan. Aiming to expand its sales network, the company is glad to build sound partnership with buyers worldwide.
Ming Hsing Hardware Tools Factory
No. 139-5, Sec. 2, Zhuongshan Rd., Tsunshang Tsuen, Tatsun Hsiang, Changhwa County, Taiwan
Tel: 886-4-8524-233
Fax: 886-4-8525-653
E-mail: c690108@ms24.hinet.net
Website: www.pliers.com.tw