Sun Way Industry Co., Ltd., established in 1986, is one of Taiwan's leading manufacturers of ratchet wrenches. The company operates a modern plant in Taiping of Taichung County, central Taiwan.

Sticking to production of high-end products since its inception, Sun Way has been researching and developing various manufacturing processes to make them more precise, simpler and more efficient.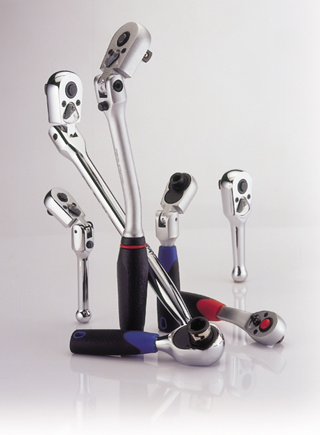 Before the company was founded, Sun Way's management team had already accumulated two decades of experience in manufacturing parts for high-torque wrenches. Based on the expertise, the company is capable of setting up proper manufacturing processes for the production of top-grade wrenches.
Sun Way believes the only way for domestic manufacturers of wrenches to survive the international arena is concentration on the reliable products for professional use.
At present, the company mainly churns out products on the OEM (original equipment manufacturer) basis. Many clients come from big names in the international marketplace.
Sun Way Industry Co., Ltd.
No. 347 Teming Rd., Telung Li, Taiping City, Taichung Hsien, Taiwan 411.
Tel: 886-4-2271-3687
Fax: 886-4-2271-3689
E-mail: sunway8@ms49.hinet.net