Clear Dawn Co., Ltd. was founded in 1982 to produce metal parts for infrastructural projects like buildings and mass transit vehicles such as trams, buses, and subway cars. In recent years, the company has since diversified into production of display racks for commeical premise.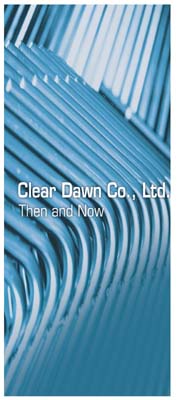 The company's products meet industrial standards including AISI, ASTM, DIN and JIS. They are typically made of aluminum alloy, brass and bronze, steel, stainless steel and some special steels.
The company is co-founded by David Lin, currently the company's chief executive officer, and Jerry Liao, the general manager. Lin was a mechanical-engineering graduate while Liao specializes in international trade and commerce.
Lin had worked in a family-run foundry (casting factory) as manager for many years, which laid a solid start foundation for Lin to run a business.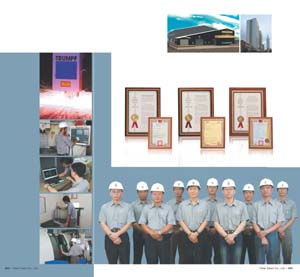 Shortly after the two founders started their business, they set up two factories in central Taiwan.
Clear Dawn has quality employees, stringent quality control, and cautious cost control, leading-edge machinery and ample experience to take on sub-contract manufacturing. In the face of rising competition worldwide, Clear Dawn will rely on its time-proven ways to maintain growth and create a win-win future with customers.
The company's business mainly revolves around taking OEM, ODM and sub-contracting orders. Its major markets include Taiwan, mainland China, Singapore, Hong Kong, North America, West Europe, Australia, New Zealand, India and the Middle East.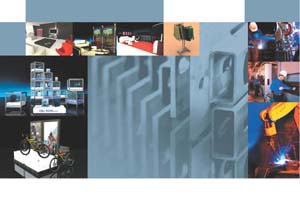 Over the past years, the company has won contracts to supply products to the Taipei and Kaohsiung Mass Rapid Transit (MRT) systems, Singapore's Circle Line MRT system and Chang-Yi Airport, Italy's Brescia MRT project, South Korean Yong-In MRT project and some of the London's Underground projects.
Since its establishment, the company has clung to its root as a key-solution supplier of industrial metal parts. "Company size does not need to be big. The point is your capability in supplying most suitable solutions," Lin stresses.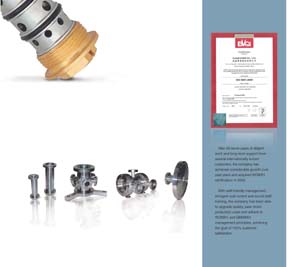 The company has set up strong capability by teaming up with the government-backed Industrial Technology Research Institute (ITRI) and Metal Industries Research and Development Center as well as many dedicated manufacturers across the island.
The company has begun offering design service since 1986, enabling it to supply OEM and ODM manufacturing en masse."In terms of design service, our advantage is our team, which is composed of several talents, including one from Singapore. They all have on average 10 years of experience in industrial design," Liao says.
In terms of design service, the company primarily stresses offering solutions that help customers fix major problems related to their original designs."It doesn't matter if our foreign customers do not remember my company's name. They will remember us because we helped to fix their problems," Liao says.
The company philosophy has evolved naturally over time to suit its business type."Our philosophy is innovation, cooperation and service. All the three elements are customer-centric," stresses Liao.
The corporate motto is distilled into the company's logo-one-that has three slant bars similar to Ericsson's. "lnnovation means having to think, cooperation means having to work humbly with partners, and service means having to visit customers," explains Liao.
Unlike most of its domestic peers, the company has not only supplied its parts to buyers at home but also buyers overseas, proving its ability to develop business on its own.
The company's advice for buyers is looking for quality suppliers outweighs finding of low-priced suppliers.