Established in 1979, Ching Ying Metals Co., Ltd. is one of Taiwan's most experienced makers of aftermarket (AM) power-window regulators, power-window motors, handle locks, and key switches.

Possessing strong development and manufacturing capabilities, Ching Ying has successfully tapped the international original equipment (OE) market and now supplies products to many automakers for their Southeast Asia operations.

The company claims that it is a fully integrated maker of auto parts and accessories, and is in a position to supply the most comprehensive range of power-window regulators and door-handle locks in Taiwan, as a result of systematic development and capital investment.

A few years ago, Ching Ying started developing power-window motors on its own. The company's motors feature high torque as well as OE-parallel quality and durability, but carry AM-commensurate price tags.

Thanks to its intensive investment in mold/die development, the company now supplies over 350 models of window regulators, over 300 for door-handle locks, and over 250 for key switches. (QL)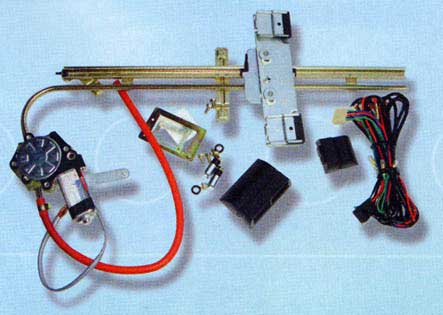 Ching Ying`s supplies various kinds of quality products.
Ching Ying Metals Co., Ltd.
500 No. 13, Lane 37, Lunmei Rd., Changhua, Taiwan
Tel: 886-4-752-5927-8
Fax: 886-4-761-2484
Website: www.cyap.com.tw
E-mail: jnnynn@ms13.hinet.net