Established in 1982, Zhejiang Shiny Automobile Parts Co., Ltd. is a leading and versatile maker of quality auto parts and accessories in China. The company is an ISO 9002-, QS 9000-, VDA 6.1-, ISO 14001-, ISO 9001: 2000-, and ISO/TS 16949-approved producer, indicating its high quality manufacturing and management levels.

With a strong determination to pursue business expansion, Shiny poured 25 million renminbi (RMB, or Chinese yuan) in 2003 to set up a new subsidiary for high-level shock absorber manufacturing with an annual capacity of 2.2 million units. In 2005, the firm established another new subsidiary in Shanghai.


One of Zhejiang Shiny`s big and modern plants.
Zhejiang Shiny boasts sound in-house manufacturing capability, including stamping, cold extrusion, finish stamping, cold forging, precision processing, heat treatment etc. In addition, the firm adopts the most advanced inspection and testing equipment to assure the highest quality and durability of its products.
Currently, Zhejiang Shiny supplies various kinds of parts and accessories, as well as shock absorbers to many famous car models in China and other countries, including Buick, Volkswagen, Audi, and Hongqi, etc. The company is also the original equipment (OE) parts supplier to many international makers of autos and auto-parts, as well as other industrial products, including Shanghai Automobile Gear Factory, Shanghai General Motors, Shanghai Volkswagen, Torrington Wuxi, the First Automobile Manufactory, Gold Cup and Shanghai Hitachi Elecrical Appliances. In addition, the company also supplies items to Siemens, American Teleflex, and Delphi's operations in Europe, North America, and Southeast Asia.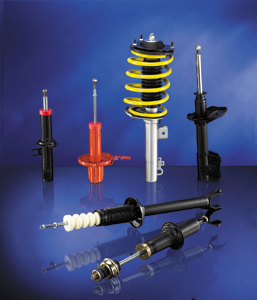 High-quality shock absorbers produced by Zhejiang Shiny
The company claims that it has developed over 1,200 shock absorbers, which are widely adopted by popular European, Japanese, American, and Korean car models.
The company claims it has an annual capacity of about eight million units/sets of precision engine and transmission parts, as well as one million shock absorbers, all of which meet the highest quality standards and are suitable for car models of major international brands.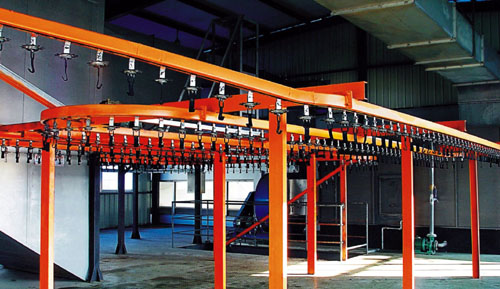 Part of Zhejiang Shiny`s production line.
Zhejiang Shiny is also a frequent winner of various kinds of awards granted by government units. The firm was selected as "Taizhou High-tech R&D Center" by the Science & Technology Administration of Taizhou, the "Wenlin Automobile and Motorcycle Accessories Test Center" by Wenlin Quality & Technology Supervision Bureau, and the "star enterprise" in Wenlin etc.

Zhejiang Shiny Automobile Parts Co., Ltd.
Shizhai Industry Zone, Ruoheng Wenling, Zhejiang Province, China
Tel: (86-576) 8682-8725, 8841-8520,
Fax: (86-576) 8682-8720
Website: www.shinyauto.com
E-mail: trade@shinyauto.com