Since its establishment in 1973 in Tainan County, southern Taiwan, Shih Kuo Enterprise Co., Ltd. has been engaged in production of garden tools, home care products, bathroom fittings and household hardware as a veteran maker in the line.

Years of continuous progress in production capability and capacity have made Shih Kuo grow into a competent OEM (original equipment manufacturer) and ODM (original design manufacturer) supplier. The firm now operates two production factories in Taiwan and China, employing more than 100 workers.

Through technical exchanges with Japanese and American partners, the company has achieved unparalleled comprehensiveness in its product lines, including hose reels, sprinkles, garden fences, home-care bath chairs, bath handrails and walkers, aluminum DIY racks and cloth hangers, tissue boxes and related household hardware.

The company's strong commitment to unbeatable quality has made its products popular in major international markets, including Japan, the U.S., Europe, Australia and South Africa. Well on its way to stay competitive in the line, the company is planning to set up a new production factory in Vietnam, providing more considerate services its its clients all around the world.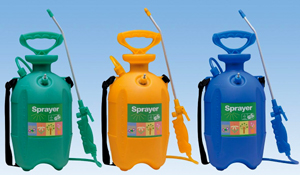 Shih Kuo`s garden tools have been well received in Japan and the U.S. for a long time.
Shih Kuo Enterprise Co., Ltd.
No. 71, Lane 54, Sec. 2, Anho Rd., Tainan, Taiwan
Tel: 886-6-355-7392
Fax: 886-6-356-5601, 886-6-355-6100
Email: skcoltd@ms42.hinet.net
Website: www.shihkuo.com