Tzy Shinn Industrial Co., Ltd., founded in 1981 in Taiwan's central county of Taichung, has been a dedicated manufacturer of garden cutting tools and related accessories.

Strenuous efforts on production upgrading have enabled Tzy Shinn to carry out entire production processes, from designing, drawing, and developing to manufacturing and packaging, in house. The integrated production capability has helped the firm effectively keep consistent product quality, worthy of customers' trust.

The company provides a wide range of garden cutting tools, including tree pruning shears, flower scissors, grass scissors, telescopic trimming shears, effort-saving and pruners and trimmers, as well as related gardening tools, such as wire saws, loppers and stainless-steel multinational hooks.

With a variety of customized functions and designs for choice, Tzy Shinn's garden tools have proven popular all around the world. The company welcomes orders based on the OEM (original equipment manufacturing) and ODM (original design manufacturing) basis.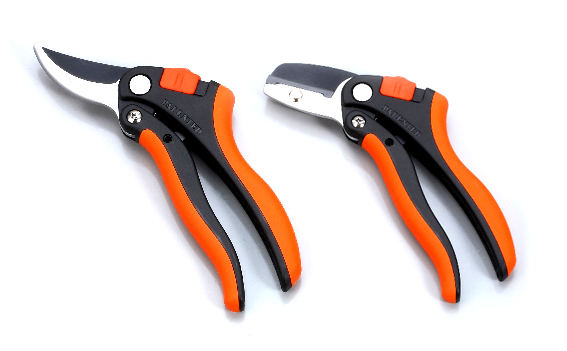 Tzy Shinn`s in-house integrated production capability secures great product quality for clients.
Tzy Shinn Industrial Co., Ltd.
No. 33, Lane 60, Kuangcheng Rd., Tucheng Li, Tali, Taichung County, Taiwan
Tel: 886-4-2492-4157
Fax: 886-4-2492-7384
Email: n9753028@ms57.hinet.net