Ming Hawk Enterprise Co., Ltd. recently demonstrated an innovative device for reducing gasoline or diesel fuel consumption on various kinds of combustion-engine vehicles including motorcycles, passenger cars, trucks and buses, in operation powers of 12V and 24V.

The company says that the new fuel-saving device can effectively minimize the static electricity and absorb electromagnetic waves and surges to accelerate the fuel flowing volume and speed in the ducts and pipes.

The design concept of the new device, according to Ming Hawk, is contrary to most existing fuel-saving devices available in the market focusing mainly on enhancing voltage, intake, or exhaust. All ducts will generate a certain ratio of static electricity when the inner substance flows, and the static electricity generated will lead to a counter effect to deter the flowing.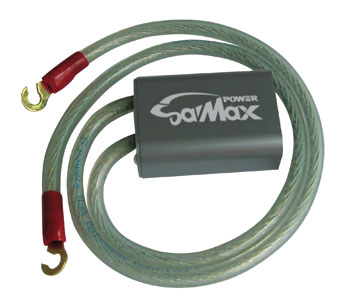 The new-type fuel-saving device developed by Ming Hawk.
Ming Hawk Enterprise Co., Ltd.
6F-1, No. 12, Renwu Rd., Keelung, Taiwan
Tel: 886-2-2428-5095
Fax: 886-2-2425-7661
E-mail: alex.liu0610@msa.hinet.net
Website: www.gogohawk.com, www.hawk.com.tw