Hiever Co., Ltd was established in 2001 to make LED (light emitting diode) lighting fixtures. At present, the company's major product lines include LED headlight, clip light, work lamps, snake (gooseneck) lights, cap lights and all-purpose lights.

The firm's all-purpose work light adopts super-bright energy-saving LED lamps. The work light features a bendable neck and a light-focusing convex lens. It's an ideal light source for car-repairing, electrical work, outdoor illumination, barbequing, etc.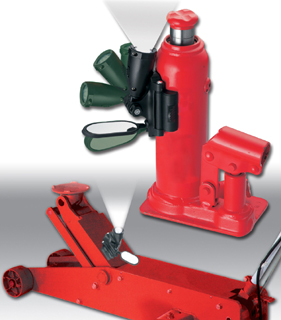 The company is capable of designing high-quality LED lighting fixtures to meet customers' special requirements. Its in-house research and development unit focuses on designing versatile LED lighting fixtures. Besides self-developed products, the company also welcomes orders on the OEM and ODM (original equipment/design manufacturer) basis.
Quality certificates awarded to the company include ISO 9001:2000, CE and RoHS. Also, the company has won patents in UK, Germany, Taiwan, China, Japan and USA. Its products are mostly shipped to the Middle East, Europe, North America, Latin America, Australia and New Zealand. (KL)
Hiever Co., Ltd.
No. 18, Lane, 982, Taiyuan Rd., Sec. 3, Peiten Dist., Taichung, Taiwan 406
Tel: 886-4-2436-5399
Fax: 886-4-2436-8368
E-mail: hiever78@ms66.hinet.net
Website: http://www.hiever78.com
https://www.cens.com/hiever