Founded in 1995, Cheng-Fong Enterprise Co., Ltd. is a design-oriented office chair manufacturer, and its products have been well received in the world market.

With strenuous R & D efforts, the company has in recent years developed a series of multifunctional health-enhancing chairs, which are ergonomically efficient and easily height-adjustable to offer maximum sitting comfort.

To guarantee the quality of its products, the company has kept improving manufacturing technology and upgrading production facilities. Moreover, it has cooperated with famous furniture designers to jointly develop innovative and fashionable sitting products.

Currently the company offers various kinds of office chairs, including executive chairs, secretary chairs, guest chairs, mesh chairs, and artificial intelligence chairs. All of the chairs are designed to offer comfortable sitting by alleviating the pressure on the neck, shoulder, arm, and wrist of the sitter.

Depending on the demand of customers, the materials and sizes of the chairs can be varied. The company is now actively exploring overseas market and welcomes any kinds of orders.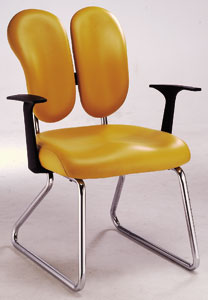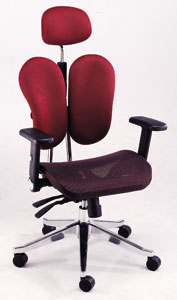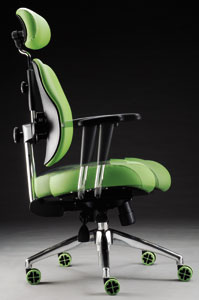 Cheng-Fong`s ergonomically designed office chairs are available in different sizes and colors.
Cheng-Fong Enterprise Co., Ltd.
83-7, Chiushe Lane, Peitun Dist., Taichung, Taiwan 406
Tel: 886-4-2436-6439
Fax: 886-4-2436-4439
E-mail: perngshi@ms75.hinet.net
Website: www.cfchair.com.tw