Established in 1986, Ann-Chain Enterprise Co., Ltd. is a veteran specialist in developing and manufacturing high-level fastening system tools.

The firm is capable of offering a wide product range thanks to its constant R&D works, including professional pneumatic C-ring, hog-ring, D-ring etc. tools, and high-level staplers for various applications such as assembly of car seats, spring mattress, poultry cages/traps, net- and fencing-connection and installation etc.

Ann Chain stresses that all of its pneumatic and manual tools are developed for the professional market, and therefore they should bear the best quality and longest durability to meet the most stringent requirements for long-term and non-defect operation.

All of the firm's tools are fully inspected and tested before they are sophisticatedly assembled in-house by skillful workers, Ann-Chain claims, so as to assure the highest reliability and safety for professional application markets.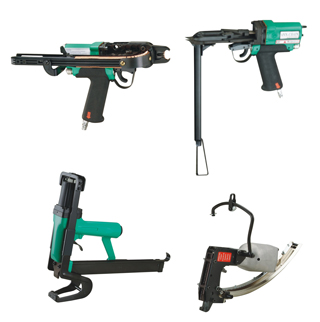 Ann-Chain Enterprise Co., Ltd.
No.65-5, Lane 540, Yoanfong Road, Changhua City, Taiwan
Tel: 886-4-7521297
Fax: 886-4-7521293
E-mail: annchain@ms8.hinet.net
Website: www.ann-chain.com