With over 20 years of experiences and know-how, Jie Yang Tool Co., Ltd. has become a seasoned maker of professional sockets for both pneumatic and manual tools.
The company claims that it's fully capable of developing and manufacturing all kinds of socket products in different materials, surface treatments, and designs, in accordance with customers' requirements.
Jie Yang is also very proud of its fast response to customers' inquiries. The firm can complete, within one month, the whole process from receiving a product sample or blueprint to making them into finished products.
The firm owns a modern production line and in-house surface-treatment equipment, making it more confident in quality and cost control. (QL)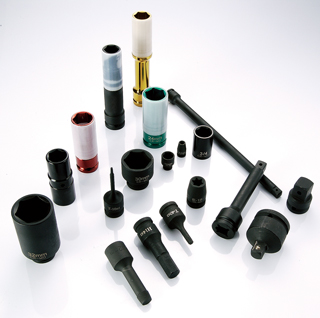 Jie Yang Tool Co., Ltd.
No. 31, Alley 1, Lane 135, Tsaohu Rd., Wufeng Township, Taichung Hsien, Taiwan 413
Tel: 886-4-2339-2559
Fax: 886-4-2339-2569
E-mail: jy.tools@msa.hinet.net