Cashing in on tooling knowhow gleaned from years of involvement in the connector industry, ShengYih Technologies Co., Ltd. makes a wide range of LED lights including MR16 lamps, E27 lamps, T8 light tubes, floodlights, desk lights, streetlights and USB lights.
The firm's streetlights, rated at 30W, 60W, 90W, 120W, and 150W, are compliant with Taiwan's Chinese National Standard (CNS), assuring life time of two years. Color temperature ranges from 2700K to 6500K. Efficacy posts between 70 and 80 lumen per watt.
Its floodlights come in 6W, 12W, 30W, 60W, 90W, 120W, and 150W types in terms of power rate. Color temperature range is available from 2700K to 6500K.
The firm's T8 light tubes are available in 5W, 8W, and 16W types, with 5W tube equaling 10W T8 fluorescent tube in light output, 8W equaling 20W fluorescent tube, and 16W equaling 40W fluorescent tube.
Its E27 lamps come in 3W, 5W and 6W types, with 3W product being an ideal replacement for 40W E27 incandescent, 5W for 80W E27 incandescent and 6W for 100W incandescent.
Coming in 1W and 3W, the company's MR16s are designed to replace halogen cousins.
The company's 3W desk light is dimmable while its 1W USB light can be plugged into notebook computer or mobile phone recharger to light up.
Equipped with high-power multi-chip packages using aluminum substrate board, the company's lights boast ambient temperature blow 55C.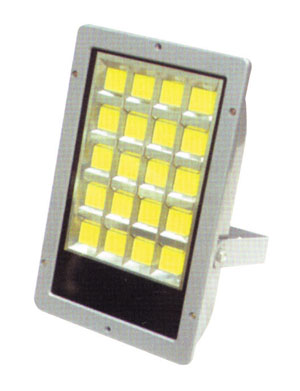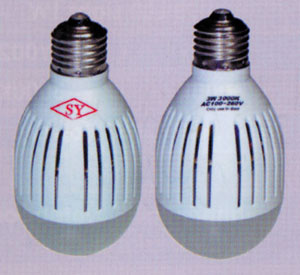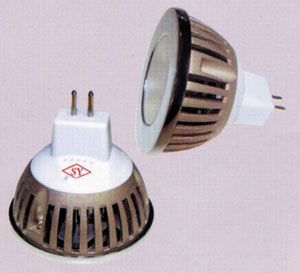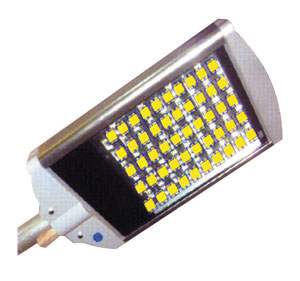 ShengYih`s tooling knowhow makes its LED lights superior.
ShengYih Technologies Co., Ltd.
3F-2, No.13, Wu Chuan 1rd Rd., Hsin Chuang City, Taipei Hsien, Taiwan
Tel: 886-2-2298-1757
Fax: 886-2-2299-0363
E-mail: toshi.wang@shengyih.com.tw
Website: www.sy.net.tw