Since its founding in 1976 in Taipei City, northern Taiwan, Winlites Ind. Co., Ltd. has been dedicated to production of lightings for more than 30 years as one of the most experienced makers in the line.

With long devotion to R&D, the company has built time-tested recognition in the line, producing a wide range of lightings and related components, including downlights, cabinet lights, lighting fixtures, track parts, halogen downlights, spotlights, ceiling mounts, linear lamps, flexible stripes, hand-painted lamps, decoration lights, extension cords, etc. These products have been well received in North America, Europe and Australia.

Also, placing great emphasis on development of LED lightings, the company has worked out LED candles, LED wall lights, LED puck lights, LED bulbs, LED drivers, LED flash lights, LED displays and so on. These products, featuring excellent functionality and quality, have helped the company gain solid ground in the market.

Focused on ODM, the company is also well known for its cutting-edge R&D capability, serving as a competent R&D arm for its clients with a distinct profile in the line.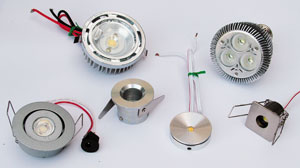 Winlites has supplied lightings and related components for over 30 years.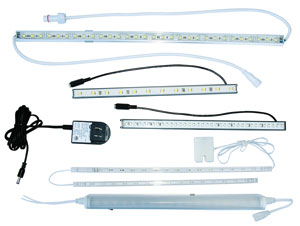 The company`s linear bars are among the hottest sellers.
Winlites Ind. Co., Ltd.
4F, No. 156, Fuhsing N. Rd., Taipei, Taiwan
Tel: 886-2-2717-7239; 886-2-2717-3580; 886-2-2717-1343
Fax: 886-2-2715-2515; 886-4-2712-7544
Email: winlites@ms36.hinet.net
Website: www.winlites.com.tw