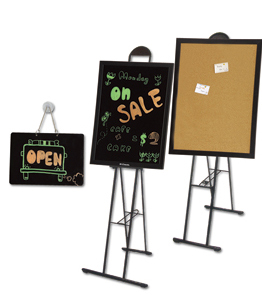 Hand Some Co., Ltd., founded in 1988 in Changhua County, central Taiwan, has been dedicated to production of whiteboards and bulletin board products for over two decades.
The company offers wide-ranging product lines, including whiteboards, mini-sized magnetic whiteboards, cork boards, magnetic scheduling boards, bulletin boards, wood-framed mirror-surfaced cork boards and board stands, all of which have been popular with enterprises, residents and schools. Dual-sided design is the major feature, making the firm's whiteboards especially practical and convenient for writing. Also, the surface of whiteboards is easy to clean, thus effectively avoiding unerased marks.
With decades of dedication to production of whiteboards, the firm has evolved into a competent OEM in the line. Backed by seasoned know-how, the company can also handle ODM orders very well. (SC)
Hand Some Co., Ltd.
No. 113-5, Tingnien St., Fuhsing Township, Changhua County, Taiwan
Tel: 886-4-7705939
Fax: 886-4-770-5532
Email: longy.ih@msa.hinet.net