Song Yu Industrial Co., Ltd., founded in 1979 in Taichung County, central Taiwan, is a professional manufacturer of auto repair tools with a history of over 30 years and sticks to SCM and ERP-based production.

Consistently dedicated to product development, Song Yu has worked out a broad array of auto repair tools, including sockets, box wrenches, ratchet box wrenches, gearless boxed wrenches, socket wrench sets, L-shaped socket wrenches, T-type socket wrenches, anti-slip impact sockets and sparkplug wrenches.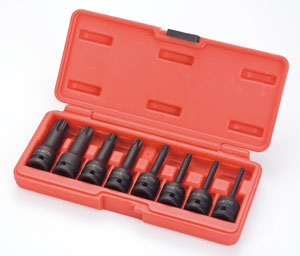 Backed by its seasoned experience in the line, on-line batch production and advanced CNC machinery, the company has been well recognized as a leading supplier in the line. Besides, with strong commitment to production efficiency, prompt delivery and considerate customer services, the company has earned trust of customers all around the world. (SC)
Song Yu Industrial Co., Ltd.
No. 324, Pengyi Rd., Taiping City, Taichung County, Taiwan
Tel: 886-4-2279-8599
Fax: 886-4-2270-3400
Email: song.yupg@msa.hinet.net
Website: www.song-yu.com