Each of Stand Tool`s torque wrenches is tested in its TAF and ILAC-MRA-accredited calibration lab.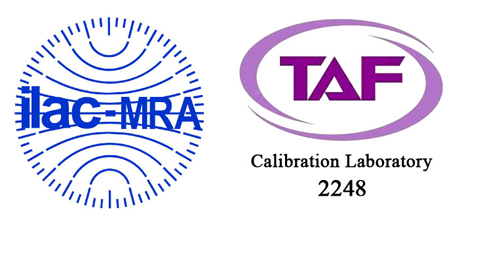 Motivated by perfectionism, Stand Tools Enterprise Co., Ltd., a 22-year-old hand tool maker in Taiwan's central county of Taichung, has spent considerable time and money building world-class calibration equipment in house, helping to turn a new page in its corporate history.
After nearly two years of hard work, the "Stand Tools Calibration Laboratory" has been accredited by the TAF (Taiwan Accreditation Foundation) and now operates to lead the cutting edge in the line, further underscoring the company's commitment to building torque wrenches of the highest precision.
In fact, the company is a relative newcomer in digital torque wrenches, having started making such tools only a few years ago and launched its first MEMS-integrated digital torque wrench at the end of 2008. So the maker deserves praise for producing Taiwan's first "marketable" MEMS-integrated model, also recognized by European buyers as a "higher-end" digital torque wrench for precision and accuracy.
Hardly complacent, the company says it had decided to build its own world-class torque calibration laboratory right after debuting the MEMS-integrated digital tool. After cooperating with the Industrial Technology Research Institute (ITRI) for two years, Stand Tools successfully became TAF accredited for its in-house Stand Tools Calibration Laboratory this July, meaning its torque wrenches and torque transducers meet certain standards. In addition, the lab also has ILAC-MRA mark.
Such accreditations are more than grand formalities, but actually enable the company to deliver products with lab calibration reports, accepted and recognized by most countries, attesting to the reliability and accuracy of its digital torque wrenches.
Certainly the in-house laboratory enhances Stand Tools's competitiveness in the digital torque wrench segment; for building such revolutionary lab is necessary to the company's sustainability, a move that not only helps to earn customer's trust in precision of its torque wrenches, but also explicitly speaks of tool makers' sincerity to build professional products in Taiwan. (SC)
Stand Tools Enterprise Co., Ltd.
No. 55, Chengfeng Lane, Taiming Rd., Wujih Hsiang, Taichung County, Taiwan
Tel: 886-4-2335-6489
Fax: 886-4-2335-6491
Email: stand@ms19.hinet.net
Website: www.dgstand.com