Established in 1994, Sheng Chyean Enterprise Co., Ltd. is a globally leading supplier of bar-making machines and related machinery under its own brand SC.
The company, with 15 years of efforts on upgrading production and R&D capability, has quickly earned good reputation as a trustworthy bar-making machine maker in the world. Sticking to quality, prices and customer services, the company is even able to compare with its German and Japanese counterparts in the market.
Few bar-making machinery suppliers are on a par with Sheng Chyean in product comprehensiveness, as the company supplies a full range of bar-making machines, including combined drawing machine lines, bar-to-bar cold drawing combined lines, line-bar machines, metal circular pine/bar stock end chamfering machines, high speed round bar straightening machines, BK round bar straightening machines, high speed irregular bar straightening machines, automatic straightening press machines and related parts and peripherals.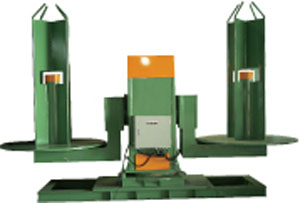 Sheng Chyean Enterprise Co., Ltd.
No. 17, Lane 360, Fudao Rd., Lukang Town, Changhua County, Taiwan
Tel: 886-4-774-6666
Fax: 886-4-774-2255
Email: tw.sc@msa.hinet.net ; chyuan168@mail2000.com.tw
Website: www.tw-sc.com.tw