Founded in 1993, Jyethelih International Co., Ltd. (JTL) is a professional manufacturer of kitchen facilities, mainly dish dryer, gas stove, range hood, water heater, and related kitchenware parts.

C. K. Hou, founder and general manager of the company, developed a wall-mounted dish dryer in 1996, marking the first of its kind ever made by a Taiwanese company. The dish dryer hit the market soon after it was unveiled and has since gained increasing popularity and made the company become the largest dish dryer maker in Taiwan.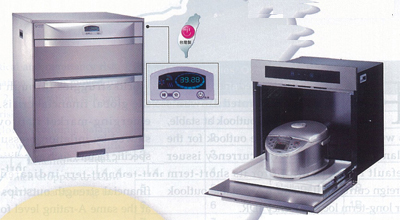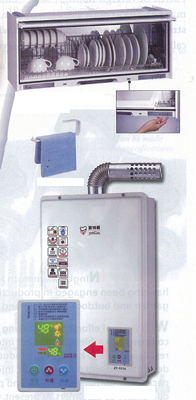 With the success of the dish dryer, JTL later on expanded its product lines to cover gas stove, gas water heater and range hood. All of the four items have been faring well in the markets. To guarantee safety and quality of the products, Hou insists on keeping all its production lines in Taiwan and meticulously controls every step of the entire manufacturing process.
The company has won ISO 9001 certification and its products have obtained different honorary marks bestowed by the government in Taiwan, such as, MIT smile mark and Good Design (GD).
Today JTL's four major items are available in more than 100 models and patterns. Among them, the newly developed floor-type dish dryer features easy-to-operate LCD panel; the twin gas stove has three models—table-top, built-in, and traditional; the forced-exhaust gas water heater boasts micro-computerized water temperature control with a display panel; and the range hood sports combination of aesthetics and practicality.
Showing high regard for customer satisfaction and bolstered by consummate production capability, the company promises competitive prices, prompt delivery and considerate services.
Jyethelih International Co., Ltd.
Tel: 886-4-23597799
Fax: 886-4-23599878
E-mail: jtlbnq@gmail.com
Website: www.e-jtl.com.tw