Founded in 1981, Kai Shyun Enterprise Co., Ltd. is a professional maker of caulking guns with solid reputations among overseas buyers.

The company's success is attributed to its strong commitment to R&D and quality. For instance, with years of efforts on quality and functionality improvement, the company has had some of its caulking guns pass tests GS and PAHs tests for reliable quality. Plus, obviously an eco-sensitive maker, the company has also obtained the REACH certification, attesting to its contribution to environmental protection.

The company's products, including various caulking guns, foam guns, and related accessories, have been well received in Europe, the U.S., Japan and Southeast Asian countries. The service-driven company is also capable of OEM production, and welcomes orders for products with customized specifications and designs.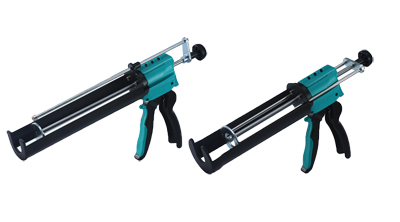 Kai Shyun Enterprise Co., Ltd.
P.O. Box 51, Lukang Town, Changhua County, Taiwan
Tel: 886-4-780-2475 Fax: 886-4-780-2671 Email: kaishyun@ms24.hinet.net
Website: www.kaishyun.com.tw