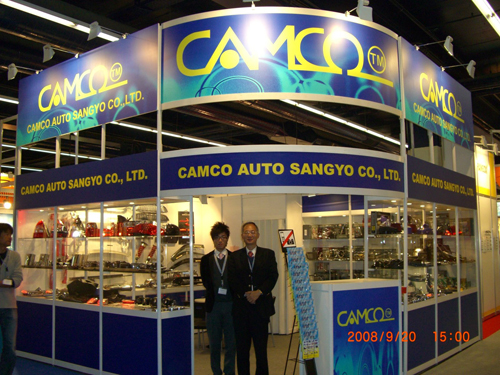 Camco Auto Sangyo Co. has been one of the most leading Taiwanese trading companies focusing on focuses on high-end performance-tuning auto parts and accessories for over 15 years.
Though the global tuning-parts market saw ups and downs in recent years due to various reasons, Bruce Liu, Camco's chairman, is still quite confident of his company's sustainable operation and optimistic about that Camco will play an increasingly important role in the international tuning-parts market.
Liu announced two major business development strategies designed to consolidate the company's leading position in the line and give a further boost to its revenues.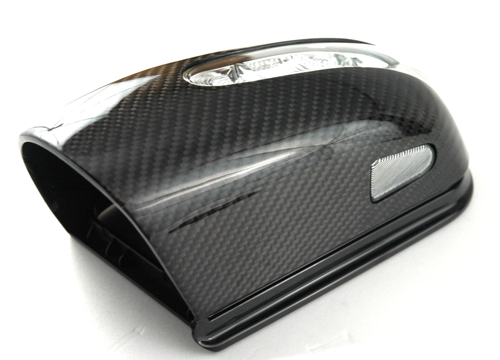 The first strategy is to concentrate outsourcing in Taiwan to satisfy customers' demand for truly high-quality, innovative tuning parts and accessories. Camco, Liu stresses, will work more actively to help its customers locate reliable manufacturers they need in Taiwan, and establish closer partnerships with them to secure a wider range of suppliers and meet buyers' one-stop-shopping needs for really good parts.
The other strategy is to continue implementing a series of ambitious plans to develop high-end, style-enhancing plastic bumpers and chromed grills for luxury European cars; top-end carbon interior/exterior decorative items for Germany luxury Mercedes-Bens and BMW brands; and top-quality metal and chromed grills for popular American pickup trucks. This effort, which was kicked off last year, has won a positive market response. The chairman reports that Camco already offers about 30 restyling bumpers for Mercedes-Benz and BMW models, as well as several dozens of chrome-plated grills for Mercedes-Benz, BMW, Audi, and Volkswagen sedans.

"Camco's leading position will not be easily replaced by counterparts," Liu says confidently, "because global customers will know, especially in not-so-favorable business climate, Camco is one of the few partners providing the best and most considerate services, showing the highest sincerity in maintaining long-term and mutual-trust partnerships, delivering professional know-how and expertise, and always giving true advices to save customers' costs." (QL)
Camco Auto Sangyo Co., Ltd.
2nd Fl., No. 23, Hangchou S. Rd., Sec. 1, Taipei, Taiwan 100
Tel: 886-2-3343-3118 (Rep.), 3343-3116
Fax: 886-2-3343-3115, 3343-3919
Website: www.camcoauto.com
E-Mail: camcoint@ms24.hinet.net