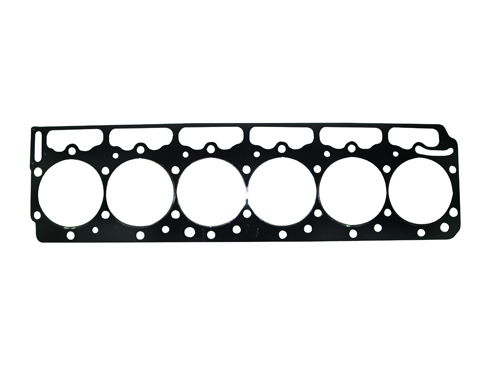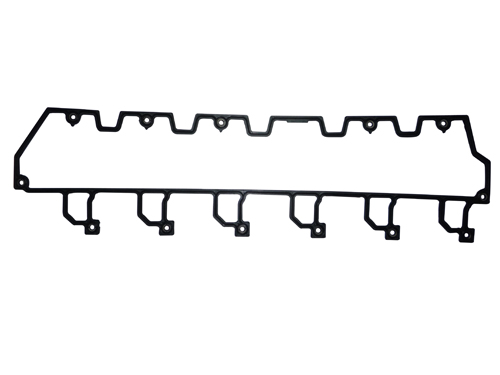 The ISO 9001:2000-certified OEM Engine Parts Manufacturer Inc. is a leading Taiwanese maker of wide-ranging engine gaskets and repair kits, including full sets, head sets, cylinder head gaskets, and rubber compounds (rocker covers, oil pans, oil seals, valve stem seals, liner O-rings, O-rings, etc.)
The company globally markets its high-quality products under three internationally famous own brands: JLC, OEM, and HDI. The company also supplies its products to different vehicle/machinery makers worldwide on the original equipment (OE) basis, as well as to many big gasket brands on the OEM basis. In addition, the company can develop automakers or international brands develop gaskets.
OEM's president Roger Wang stresses that all of his company's products are Made in Taiwan with the best possible materials. Through such efforts, the company has differentiate its products from those made by low-end counterparts. "While most local companies moved their production lines to mainland China about 15 years ago, we chose to keep all production in Taiwan and use only best materials for making our products," Wang says. "Now all signs prove our decision was correct—best product quality, most trustworthy operation, and most satisfactory services."
Wang claims that OEM is the only company in Taiwan that insists on adopting the high-density 100% non-asbestos materials supplied by Interface Solutions of the U.S., the 100% pure copper material (rather than coating or plating), and top-level Viton rubber material to make its products. The quality level of OEM's products, as a result, can be even better than that of OE genuine parts. "OEM's product quality follows the OE standard level, and is even upgraded to a higher level."
The company supplies gaskets and repair kits for more than 10,000 diesel tractor, agricultural and heavy-duty machine models, as well as gasoline passenger and many classical car makes. In addition to engine gaskets, OEM also offers engine valves, liner kits, main & connecting rod bearings, piston sets, piston rings (imported from Japan's NPR, TP, and Riken, or Taiwan-made), clutch and brake repair kits, brake drums, disk pads, etc. to meet customers' needs.
The company's products are quite popular with customers worldwide, especially in Europe and the U.S. OEM takes the leading position in terms of product quality and technical level in Taiwan's gasket industry.
OEM Engine Parts Manufacturer Inc.(Jet Long Corporation)
3rd Fl., 118-1 Chungshan N. Rd., Sec. 1, Taipei, Taiwan 104
Tel: 886-2-2531-2142, 2560-2428
Fax: 886-2-2522-1582, 2531-5771
E-mail: oemjetlong@oemjetlong.com
Website: www.oemjetlong.com