Queen Jen Co., Ltd.
Timing belt tensioners bearings, A/C idler pulleys, timing belt kits, etc.

2015/08/21 | By Quincy Liang | QUEEN JEN CO., LTD.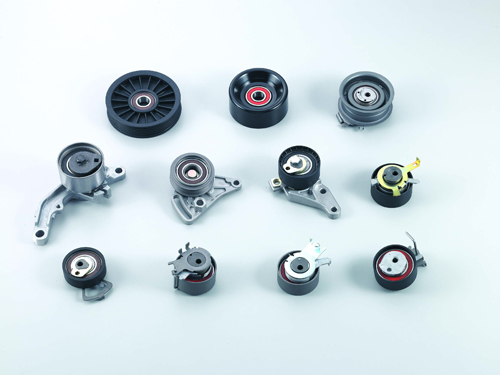 The ISO 9001:2008-certified Queen Jen Co., Ltd. has been a major player specializing in making quality timing belt tensioners bearings, A/C (air conditioner) idler pulleys, timing belt kits, absorbers bearings, collar rings, and clutch release bearings. The firm's OJB own-brand now is a famous nameplate in the international market.
With more than 30 years of accumulated experiences in the line, Queen Jen now supplies a comprehensive range of products for most of Japanese, Korean, European, and American car makes. The firm also welcomes customers' contract development and production orders.
The company insists on adopting the best materials and components to achieve the highest durability and quality of its products. For instance, it uses high-level bearings supplied by world-class brands such as NSK、NTN、KOYO、NACHI of Japan for assembling different kinds of items.
A very big portion of Queen Jen's products are exported to major customers in the Middle East, South America, Europe, Africa and Asia; while in Taiwan, the company is also a major supplier of its kind.
Queen Jen is confident of its ability to offer customers the best-quality products at competitive prices, because it has a group of experienced and talented engineers and a full set of top-end manufacturing equipment. The company is also proud of its efficient management system and most satisfactory services.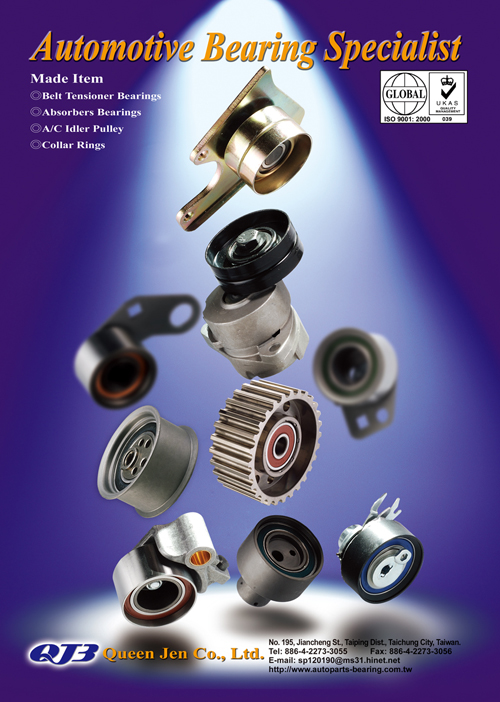 Queen Jen Co., Ltd.
No.195, Jiancheng St., Taiping District, Taichung City 411, Taiwan
Tel: 886-4-2273-3055
Fax: 886-4-2273-3056
Website: www.autoparts-bearing.com.tw
E-mail: sp120190@ms31.hinet.net