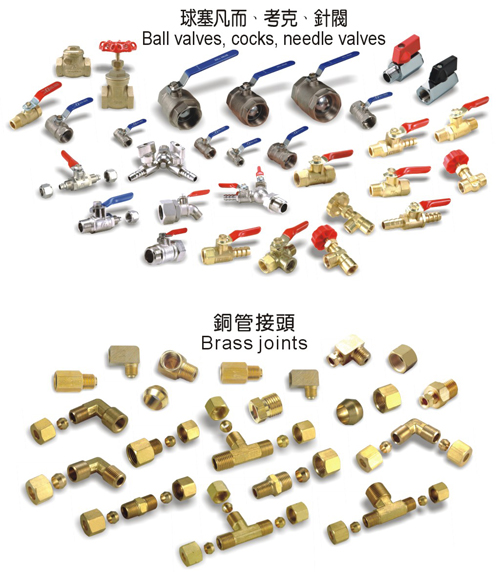 Founded in 1989 in Changhua County, central Taiwan, Fwu Yih Brass Enterprise Co., Ltd. is a specialized OEM of copper hardware for industrial applications.
Having turned out around 1,000 different products of various specifications, this maker can efficiently produce hardware for pneumatic systems, water filters, faucets, showers, bathroom equipment, sprinklers, agricultural machinery, air tools, electric tools, auto equipment, construction materials, hydraulic systems etc.
To assure high quality with cost efficiencies, the company has in-house integrated production capability, complete with CNC machining centers, high-precision lathes, computerized material-feeding systems, and processing machines for forged parts, as well as having set up the ISO-9001 management system in 2008 to optimize operations. (KL)
Fwu Yih Brass Enterprise Co., Ltd.
No. 191, Lutsao Rd., Sec. 2, Haipu Li, Lukang Town, Changhua County, Taiwan
Tel: 886-4-774-8520
Fax: 886-4-774-4570
Email: et200131@seed.net.tw
Website: www.fy-brass.com.tw