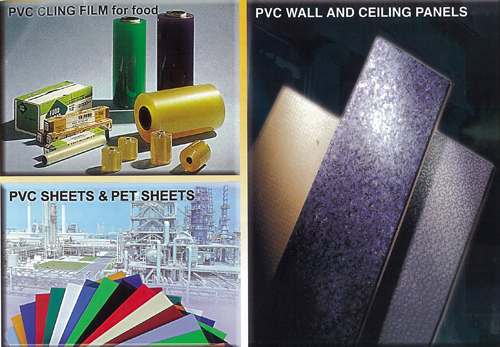 Unique Plastics Corp. is one of leading suppliers of plastic films and various plastic applications for different purposes in Taiwan.
The company's product lines include PVC doors, PVC wall panels, PVC flooring, PVC and EVA compound, swimming pool liners, PVC water pipes and fittings, PVC wall and ceiling panels, PVC decoration films, wood-free synthetic paper, plastic pallets, PVC floor ties, PVC sheets and boards, PET sheets, PVC cling films for food wrapping, glass fiber doors, and in-mold-label films.
Committed to quality and customer services, the company has built a high profile in the global supply chain of plastic building materials, while having been known as a capable, dependable manufacturing partner of this kind. (SC)
Unique Plastics Corp.
4F-1, No. 38, Lane 151, Jenai Rd., Sec. 4, Taipei City, Taiwan
Tel: 886-2-2741-5391
Fax: 886-2-2776-9998; 2772-0866
Email: uniquepc@ms14.hinet.net
Website: www.unique-plastics.net