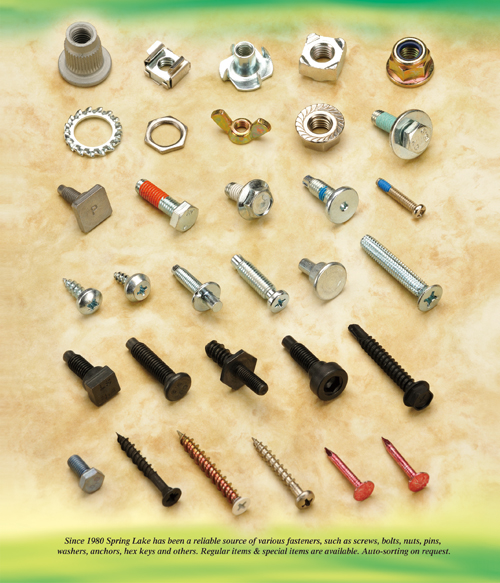 Spring Lake Enterprise Co., Ltd., established in 1980, has succeeded in evolving from a trader to a manufacturer.
With a factory in Neipu, Pingtung County, southern Taiwan adjacent to Gangshan in Kaohsiung, home to a cluster of iron and steel firms, Spring Lake has the advantage of easy access to critical raw materials for production.
James Chen, the general manager, is known for his steadfast management style, where product quality is equally prioritized as service.
Having become TS16949 certified in 2006, this maker adheres closely to such standards, coupled with ample experience, to fill orders for hardware. Besides accepting OEM orders, the maker also willingly takes on ODM (original equipment/design manufacturer) orders. (BS)
Spring Lake Enterprise Co., Ltd.
No. 14, Chienfu Rd., Neipu Industrial Park, Pingtung County, Taiwan
Tel: 886-8-779-0642~5
Fax: 886-8-778-4535; 779-1395; 779-8801
E-mail: spring.lake@msa.hinet.net
Website: www.springla.com.tw